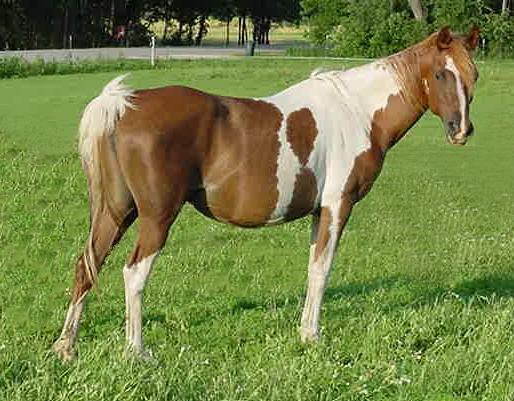 SF Royale Beylena
CR Royale Connection x Bay Shahlena
Pedigree
"Fancy" is a 2002 chestnut/white Pintabian mare with all the style and flash that a Pintabian owner could dream of. She is registered in the Pintabian, Pinto, and Half-Arabian registries. With lines to Bey Shah, Bask, Morafic and more, Fancy is as well-bred as she is beautiful. She lives up to her name with ease. Bred to BL Alistar for 2011.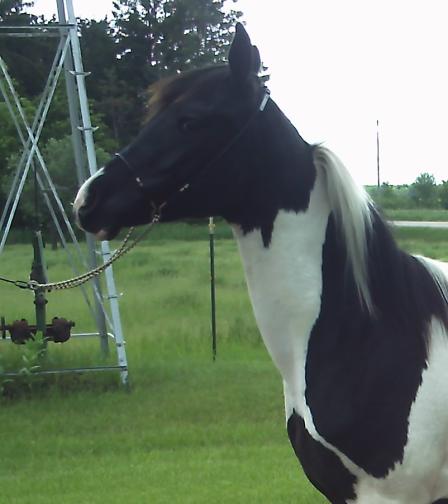 BL Kassandra Fire
BL Alistar x BL Dakota Firefly

"Kassi" is a 2009 black/white Pintabian filly with looks and personality to spare! With her beautifully dished face, flashy looks, and sweet personality, she is everything that we breed for and we are looking forward to watching her grow. Registered in the Pintabian, IPAR, and Pinto registries.
For video, click here.
BL Dakota Firefly
Painted Pharoah x Shaniaa
Pedigree
"Fly" is a 2005 black and white Pintabian mare, registered in the Half-Arabian, Pinto, IPAR, and Pintabian registries. At 14.3 hands already as a yearling, she is expected to reach 15.3 hands. Her 50/50 tobiano markings, perfect conformation, level topline, and exotic Arabian look make her a prime example of the Pintabian breed. Bloodlines include double Raffon, *Asadd, *Ibn Hafiza, *Fadl, *Raseyn, *Morafic, *Ansata Ibn Halima, and Ferzon.